PLEASE NOTE: This philosophy group is temporarily not in session
When: 2nd & 4th Wednesday of the month
Time: 6 – 7 p.m. (5:50 – 6:00 p.m. informal social – In-person only)
Meeting Location: On-site at Panera Bread, 1129 Silas Deane Hwy, Wethersfield ,and online via Zoom
Pre-requisites: Open to the public; no Stoic or Buddhist knowledge is necessary.
Cost: A donation of $3 – $10 to help cover costs
Where the East and the West Converge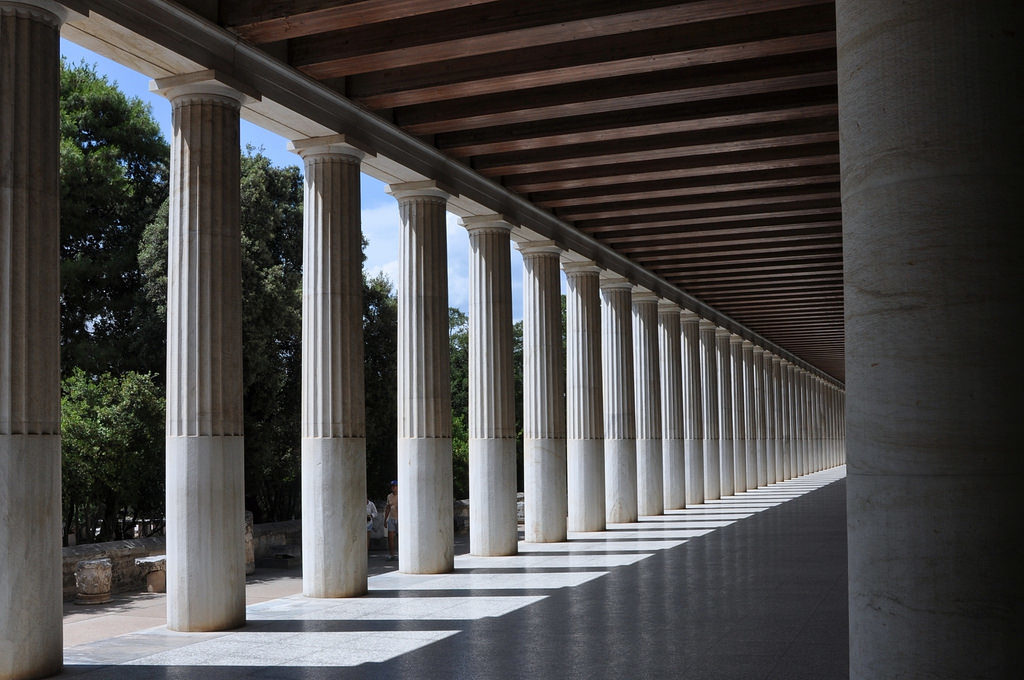 Come and join our friendly group twice a month to discuss the synthesizing of Stoic and Buddhist teachings and practices into 21st century life, and explore the ancient Greco-Buddhist world. We offer a non-academic book discussion format in which those who are interested in both Stoicism and Buddhism can come together and learn from the text being read and from each other through the guidance of our founding teacher, Rev. Daishin Senpai M.A., whose is also a Stoic practitioner. Our approach is to learn about the art of living and to strive toward the unfolding of our human potential for inner happiness, flourishing, and enlightenment.
Both Stoicism and Buddhism have much in common and offer overlapping perspectives and practices, while their differences can help weave new understanding into the nature of reality, and spiritual and psychological well-being.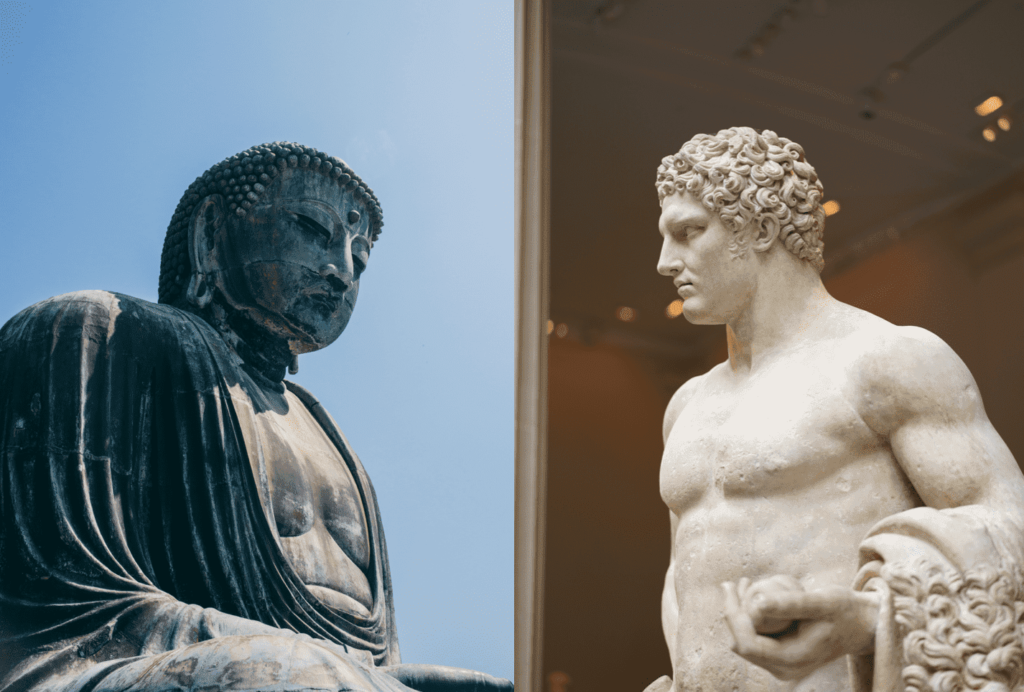 Stoic or Buddhist knowledge is not necessary to participate. Although we recommend purchasing the book that will be discussed beforehand, this is not even required or necessary. Our meetings are relaxed group conversations. Just by showing up, you are guaranteed to learn about these two philosophical traditions. In order to buy the Stoic and/or Buddhist discussion book, see your favorite local or online book seller.
Our web site offers explanations on Stoicism, Buddhism and their synthesis, and a number of recommended books on the subject, videos, and articles.
TO LEARN MORE, visit the Stoa Buddhist Philosophy Group web site HERE.