Meeting Time and Location
Monday evenings
7 p.m.  – 8:30 p.m.
The Church of the Holy Trinity
381 Main Street, Middletown, Connecticut

Open To All In Need

Are you seeking to be addiction or craving free? Are your seeking to be sober, clean and free? We have established the first Buddhist 12 Step Group for addiction recovery in the State of Connecticut. You do not have to be a Buddhist to participate or benefit from our 12 Step Group. It is a unique group that seeks recovery from all sorts of craving and addiction through the Buddha's Way.
For Buddhists and Non-Buddhists
You do not need to be a Buddhist to participate in our group. Anyone can benefit from mindfulness practice and the buddhist teachings. Also, we are a non-sectarian Buddhist community open to the fundamental teachings accepted by all branches of the Buddhist tradition.
You also do not need to be in any specific kind of recovery to participate in our group. We welcome anyone who struggles with the suffering associated with craving and who seeks to cultivate peace through living mindfully.
A Circle of Equals
We are a circle of equals. No one member is more important than any other. Our group will only thrive if we choose to approach it in a spirit of compassion and interconnectedness. We ask that members be mindful of one another's anonymity and confidentiality.
If you are interested in participating or are looking for more information about our Buddhist 12 Step Group or joining our 12 Step e-mailing list, contact us at [email-obfuscate email="buddha12step@hotmail.com" /]
To read more about this unique 12 Step Group visit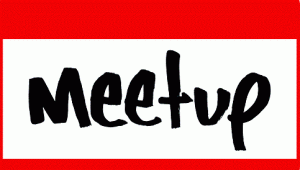 To receive regular updates from our 12 Step Chapter, join Meetup.com. Here you can connect with others and, in addition you will be kept informed by our chapter's organizers.
Recommended Books
Our 12 Step Group applies Buddhist principles to recovery. We find inspiration and guidance in books like The 12 Step Buddhist by Darren Littlejohn,  One Breath at a Time: Buddhism and the 12 Steps by Kevin Griffin, Mindful Recovery by Thomas Bien, and The Zen of Recovery by Mel Ash. For newcomers, the inspirational A Teaching A Day is given free of charge.