Our online Stoa Buddhist Philosophy Group Meetings will meet on Wednesday, December 23, 2020, from 6:00 – 7:00 p.m. We hope you can join us. No experience or knowledge necessary with Buddhism or Stoicism to join in and listen to our reading and discussion. This will be our last meeting of 2020.
We will continue to explore chapter 5, "On the Tranquility of Mind", of the book, "Seneca: Dialogues and Essays" by Oxford World Classics. Please purchase this book from your favorite book seller such as Amazon or Barnes & Noble.
Also, we will look into the ancient Roman holiday, the Saturnalia, in honor of the god Saturn, held on 17 December of the Julian calendar and later expanded with festivities through to 23 December.  In learn more and celebrate with us, please attend our December 23rd meeting.
To learn about the Saturnalia, visit HERE.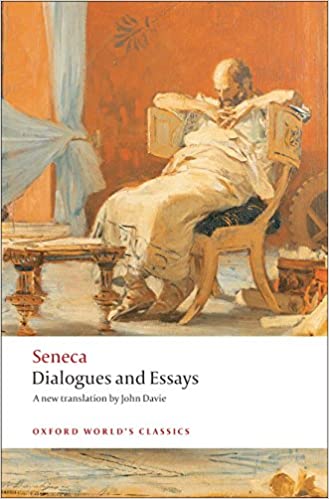 We will be hosting our online Stoa Buddhist Philosophy Group Meeting this Wednesday, from 6:00 – 7:00 p.m. We hope you can join us.
To join the Stoa Buddhist Meeting click on the link below.
Join Zoom Meeting
https://zoom.us/j/810005208?pwd=ZTNrSzJXVU0zNHRFVVFuQjdOdlgrZz09
Meeting ID: 810 005 208
Password: 868922
WE HIGHLY RECOMMEND that you give yourself time to sign-in before 6 p.m. meeting.
Stoa Buddhist Philosophy Group Rules: Practice kind speech, be courteous, and abstain from talking about current politics. Talking about ancient Greek/Roman or even up to the end of WW II is okay.
Suggested Donation: $1 – $5 to help cover costs for using Zoom Video Communications, internet services, and standard operating costs. Thank you in advance for your generous support. Please visit, https://bffct.org/bff/give/