Our introductory Buddhism 1.0 course offers participants  the basics teachings and practices to beginners or for those who need a refresher course. We have divided the course into two modules. Our Buddhism 1.0: Discover a Philosophy of Life emphasizes the fundamentals of the teachings with some basic mindfulness and sitting meditation instruction. Our Buddhism 1.0: Learning Basic Practices focuses on the basics practices such as mindfulness and sitting, voice, eating, and walking meditation, and deep listening and speaking, with a look into their supporting teachings.
IMPORTANT: These modules will be reoccurring so if you missed one of them, you will be able to take the other sometime in the future; they are not separate or sequential modules but are of the same course, so it does not matter which one you begin taking first.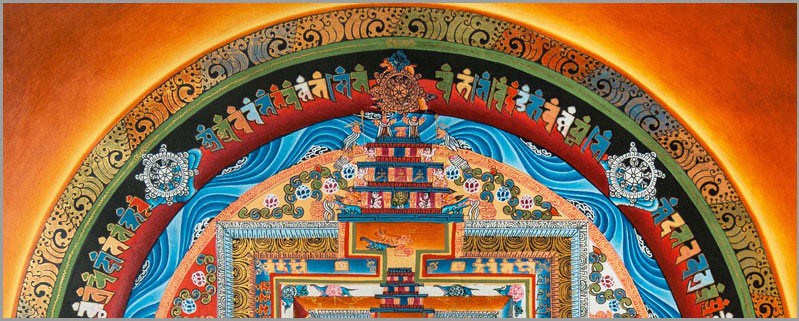 Each course teaches the core Buddhism in a non-sectarian way by one of Connecticut's most experienced Buddhist teachers, Senpai Daishin, while presenting a practical, insightful and inspirational look on how to live the dharma (teachings) in the 21st century. If you are serious about walking the Buddhist path, we highly recommend attending both Buddhism 1.0 modules on the 2nd and 4th Sundays of the month. See schedule and other specific details.
Meditation Space
Our classes are held in the unique meditation space at the College of East Asian Studies in Middletown, CT.  You might have to go to Japan to experience a similar traditional atmosphere. The room is adorned with lightly colored wood with traditional designs that create a serene ambiance that soothes the mind and senses.  An entire wall is a clear glass window that overlooks a spectacular Zen garden and adjacent tatami room.