Wesleyan University has suspended all in-person classes and campus activities due to the COVID-19 (coronavirus) public health situation. As a consequence, all BFF of CT on-campus activities are also suspended until further notice.  This includes our Practice & Talk meetings, Buddhist Family Practice Group, and our Buddhist courses.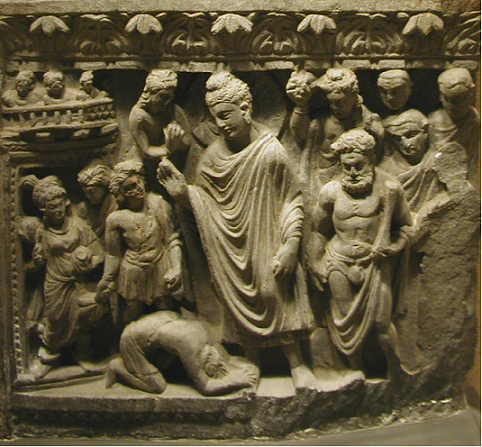 Class date: June 14, 2020
Time: 10:30 am – Noonish
Registration is open until May 28, 2020
Location: FEAS Room/Main Practice Room
This introductory seminar will explore the life and basic teachings of the disciples of the historical Buddha. The life, teachings, and ministry of the Buddha are well-known but what about the men and women who followed him? This course will be a preliminary look into both lay and monastic original followers. These first adherents represented all walks of life and social stations, from courtesan, aristocrat, to servant. Learn how their fascinatingly insightful biographies are still relevant in the 21st century, and most importantly to your spiritual path. Open to beginners and veteran practitioners who are looking for a refresher course. Limited enrollment.
Pre-requisites: none
Teacher: Our founding teacher, Senpai Daishin has over 30 years of experience in Buddhist practice and has an ability of making complex concepts simple and easy to understand for those unfamiliar with the core teachings of Buddhism.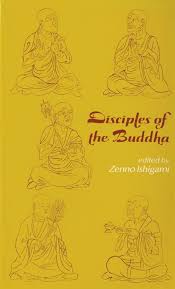 Books: Students will need to purchase the following book, Disciples of the Buddha by Zenno Ishigami. Students are responsible to purchase the seminar's book from his/her favorite bookstore or online bookseller. We suggest purchasing the book, as soon as you register in order to allow you enough time to complete the first reading assignment.
Assignment: There will be one assignment with guided reading questions and reflection based on the reading; it will be emailed to the students. Please, try to do as much of the assignment as possible, especially the questions for group discussion, and bring it to the seminar. The assignment has been designed to help you to understand the biographies of the disciples and the core of Buddhist teachings. Rev. Senpai will provide the cultural and historical context, and other information to help students gain a real sense of the topic.
Practice & Talks Attendance: We highly recommend that while taking the Buddhism 1.0 Seminar: Disciples of the Buddha, students should also strive to attend our Practice & Talk meetings starting at 9 a.m. for the duration of the course. Our Practice and Talks meetings will reinforce what is learned in class. It is important to understand that Buddhism is more than just an intellectual exploration or a belief system but it is an educational experience that encompasses the mind, body, and senses, as well as, a sense of community with fellow practitioners, called the sangha. Our Practice & Talk meetings gather twice a month on the 2nd and 4th Sundays of the month, just before each class.
Meeting times: Classes begin at 10:30 a.m. for up to 1.5 hours.
Costs: $40 for non-members and $30 for supporting members for the seminar.
Membership: to become a supporting member of the Buddhist Faith Fellowship and receive course discounts and other benefits, visit here.
Register: I read and agree with the Refund Policy & Disclaimer of Responsibility below.
No refunds are granted for no shows or cancellations except if course, workshop, retreat or program is withdrawn by BFF of CT. By registering to any course, workshop or retreat, you acknowledge and agree with our Refund Policy.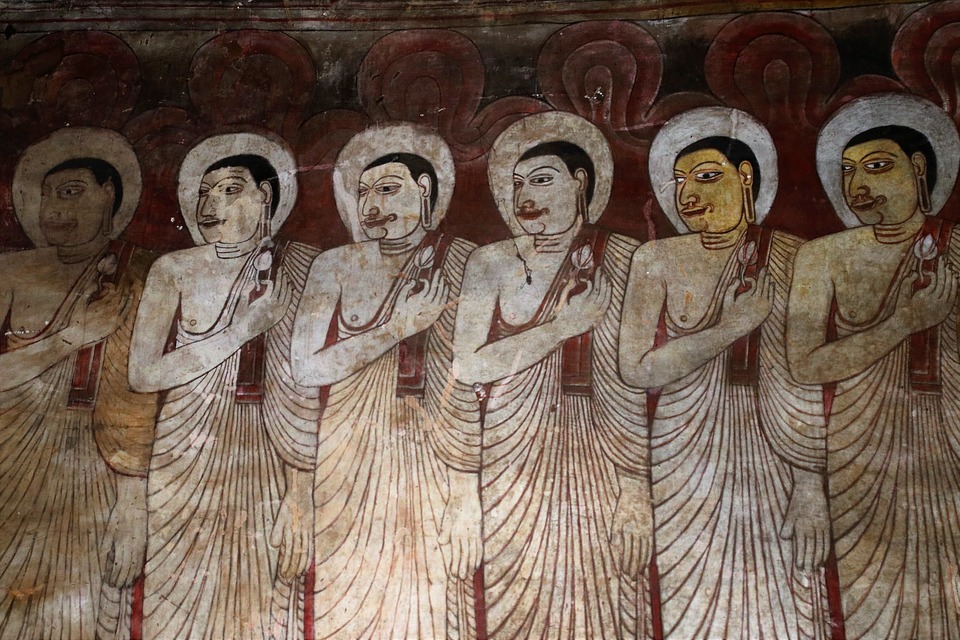 Disclaimer of Responsibility: By registering for this program. I, the course member, specifically waive any and all claims of action against the Buddhist Faith Fellowship, Inc. and staff for damages, loss, injury, accident, or death due to negligence on the part of any organization, volunteer or employee providing services included in this course.
If a student wishes to cancel his/her registration to any course, workshop or retreat, the BFF of CT may provide credit to the student toward another corresponding future course, workshop or retreat taken with the Fellowship. The student needs to provide a written request for credit sent via email to the BFF of CT one week prior to the first day of class, workshop or retreat. Credit toward a course will only be granted for one year after the date of cancellation.
TESTIMONIALS
"The Buddhism 1.0 series added an immense value to my life."
– Kathy Brown, Wallingford, CT
"The Buddhism 1.0 courses are the very best of what the BFF of Ct offers."
– Dean Kozlowski, South Windsor, CT